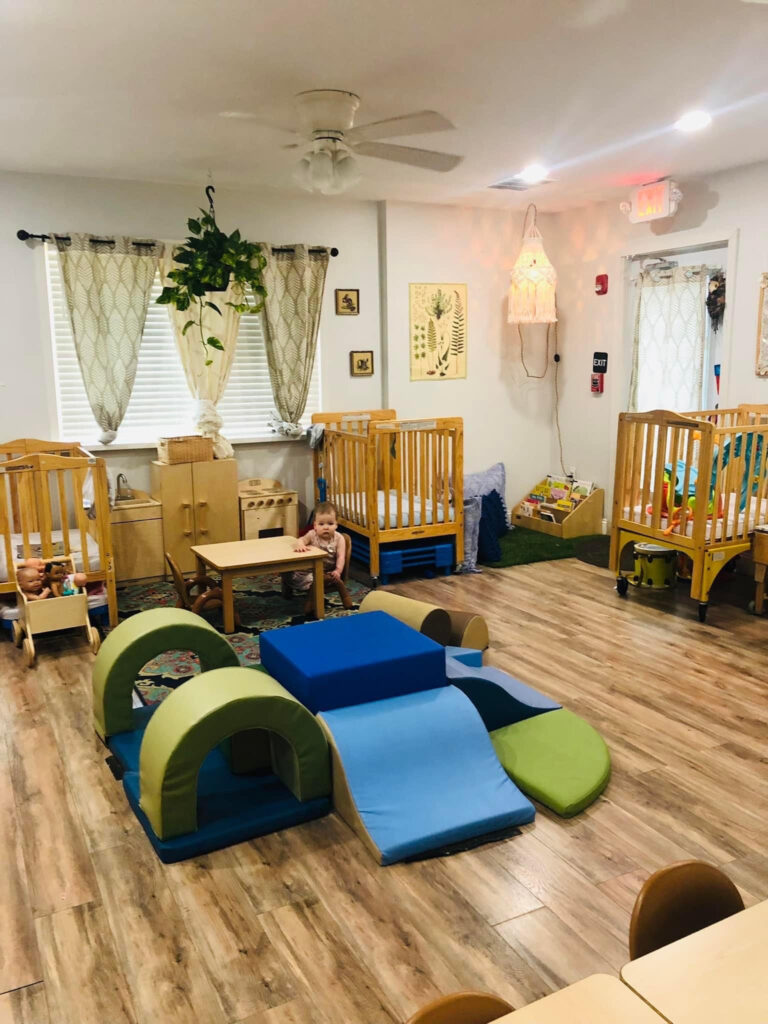 Welcome to the Seeds Classroom! We serve the youngest learners, a time when brain development is the most rapid and critical in human life! We nurture the love for learning, the development of social emotional connections, and the curiosity of the mind in nature! We look forward to partnering with you to meet the needs of your child and family.
Infant Early Education Program
Infants grow and learn every day. Peapod Learning Center offers a safe and nurturing environment where infants feel comfortable to explore and discover the physical and social world around them. Infants will have the opportunity to participate in activities such as singing songs, using their 5 senses, communicating with others, playing with blocks, exploring nature and natural materials, and expressing themselves through art.
Our program includes:
Nurturing, personal attention that builds your child's self-confidence.
Teacher-child interactions that create curiosity and opportunity for socialization.
Planned indoor and outdoor activities that encourage and stimulate the cognitive, emotional, social and physical development of each child.
Age-appropriate materials and equipment that encourage learning and development.
Regular communication between teachers and families, including daily updates about your child's naps, meals and overall temperament.
A safe environment where your infant has the freedom to move and explore.
Sample Schedule
7:30-9:00 Breakfast/Carpet Time
9:00-10:00 Explore Time (Sensory, Reading, Building, Creating)
10:00-11:00 Outdoor Recess
11:00-12:00 Lunch
12:00-2:00 Explore Time
2:00-2:30 Snack
2:30-3:30 Outdoor Recess
3:30-5:00 Explore Time
5:00-Dismissal Carpet Time