History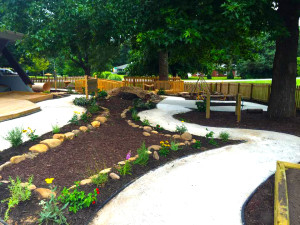 Peapod Learning Center was founded in February of 2008 as a licensed family childcare home serving 8 infants 0-24 months. We were part of the Start-Up and Expansion program through the Missouri Department of Elementary and Secondary Education, created to increase the number of high quality early childhood education programs in Missouri. Peapod created a learning environment that combines trained early childhood educators with a rich indoor/outdoor learning space and sensory garden. The children flourished in this space and parent enthusiasm quickly led to a lengthy waiting list through word of mouth recommendations. As our families began to grow we sought out additional spaces where we would be able to continue to accommodate everyone's needs.
Peapod Preschool opened in January of 2014 as a part of the Missouri Preschool Project and serves 20 children in our preschool classroom ages 3-6 years, 8 two year-olds in the Sprouts classroom, and 12 infants and toddlers in the Seeds classroom. We are licensed and in the process of accreditation through Missouri Accreditation. Peapod is Springfield's first nature based preschool and has the only Nature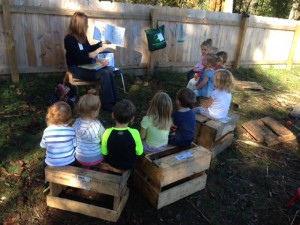 Explore Certified outdoor classroom in Southwest Missouri. We are proud to have designed this engaging outdoor space in collaboration with the Arbor Day Foundation, our parent advisory committee, our teaching staff, and our community partners. Our center utilizes Project Construct as our curriculum, aligned with the Missouri Early Learning Goals and Objectives, to create a unique opportunity for higher order thinking and learning in a very child centered way. We use individual student portfolios and the Desired Results Developmental Profile to create personalized learning plans for each child and authentically assess over time, rather than the usual standardized test. Our lead teachers at a minimum hold four year degrees in education and certification through DESE, and our support staff are also invested in education and are currently in school to become educators. Peapod achieved the milestone of Missouri Accreditation in May of 2016!